BMBI shortlisted for 4 Construction Marketing Awards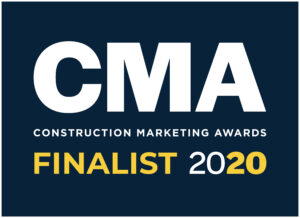 The Builders Merchant Building Index (BMBI), a joint enterprise between GfK, the Builders Merchants Federation (BMF) and MRA Marketing, has been shortlisted in no fewer than four categories at this year's Construction Marketing Awards (CMAs).
MRA Marketing also received, together with its clients, a total of 15 nominations across 10 categories.
The CMAs are the only awards of their kind and celebrate campaigns that have made a real difference. Having already won an award for Best Product Launch in the 2017 CMAs, the categories BMBI has been shortlisted in this year include: Best use of Research and Insight; Strategic Planning & Management; Best Thought Leadership Campaign; and Best Built Environment Member Organisation Marketing Campaign.
Launched with the aim of reaching and influencing decision makers in and outside construction, including Government, the BMBI provides a unique blend of quality data and expert commentary.
This year, usage of the BMBI report across the sector and outside construction has increased substantially. Reports are distributed to decision-makers, advisors and influencers; economists; business analysts and commentators; and national media. BMBI also reaches regularly into the heart of Government. Its nominations in four categories highlights the continued success of the index and its stakeholders' commitment to improving each year.
BMBI is the most reliable source of data for RMI, the UK's housing repair, maintenance and improvement market. The index is based on data from GFK's Builders Merchants Panel, which analyses sales by value from over 80% of the sales of the UK's generalist builders' merchants. Fourteen leading industry brands, the BMBI Experts, speaking for their markets, explain trends and issues and add insight and context to the data.
For more information, or to download the latest BMBI reports, BMBI Expert comments and Round Table debate videos, visit www.bmbi.co.uk.
Winners will be announced at a virtual ceremony on the 26th November. View the full CMA Shortlist 2020 at www.cmawards.co.uk.