April Construction Update from BEIS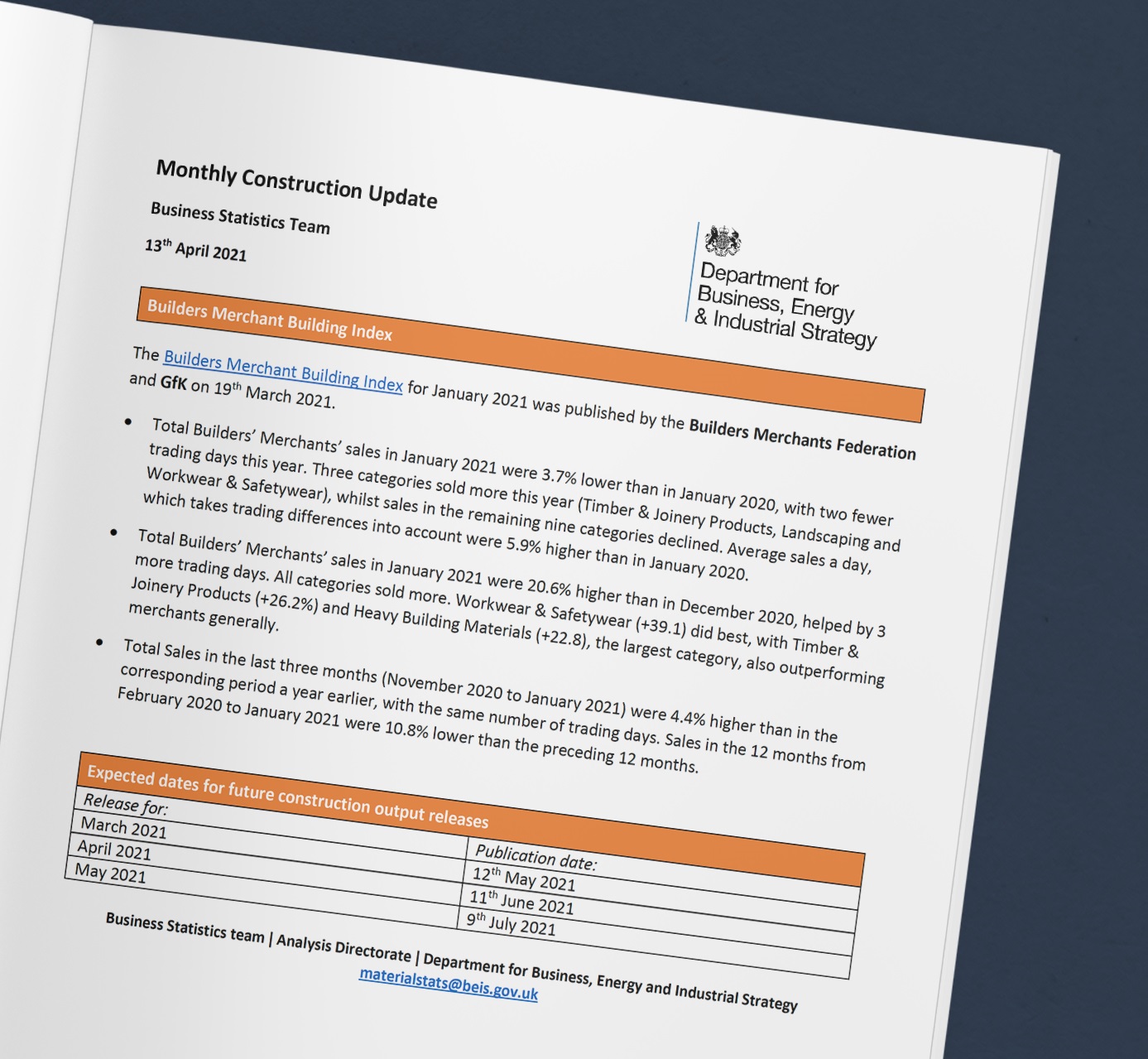 The latest Monthly Construction Update from the Department for Business, Energy & Industrial Strategy (BEIS), which uses the Builders Merchant Building Index (BMBI) as one its sources, is now available.
This month's construction update confirms construction output grew by 1.6% in the all work series in February 2021 compared to the previous month, thanks to a 1.5% increase in new work and a 1.9% increase in RMI. This was the highest monthly growth in all work since September 2020. However, in February 2021 output was down by 4.3% compared with February 2020, before the pandemic, seeing a significant difference in new work especially, which had fallen by 7.8%, while RMI had risen by 2.2% since February 2020
As well as the BMBI figures, the update includes construction output figures from The Office of National Statistics, as well as an assessment of the impact of Covid-19 and their 'Business insights and impact on the UK economy publication, which is based on responses from the voluntary fortnightly business survey (BICS), and construction sector forecasts by Experian.
The April update also includes statistics on the furlough scheme from HMRC, as well as highlights from the latest Monthly Statistics of Building Materials and Components report.
To download the latest BEIS Monthly Construction Update click here