MRA Research becomes an MRS Accredited Company Partner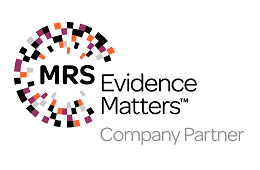 MRA Research, the construction industry research specialist, has been accredited as a Company Partner by the Market Research Society (MRS).
The MRS Company Partner accreditation is a mark of research excellence and demonstrates MRA Research's commitment to quality market research and insight. Accredited companies must uphold the highest research standards, and ensure it remains compliant, upskilled and competitive.
As part of the accreditation, MRA Research has agreed to uphold the ethical data collection standards set by MRS. All employees within the research and insight team must also adhere to the principles of best practice research outlined in the MRS Code of Conduct and MRS Quality Commitment.
"MRA has always been dedicated to high quality research based on robust data" says Mike Rigby, CEO of MRA Research.
"We are known within the construction industry for 'doing research properly' and adhering to both ethical and quality standards, and our directors have been individual members of the MRS for many years. The MRS Company Partner accreditation takes our commitment to another level as the company grows."
MRA Research, known as Rigby Research before its recent rebrand, is one of the UK's longest standing research and insight companies solely serving construction, building materials and home improvement markets.
Get in touch to discuss your research needs on hello@mra-research.co.uk.