MRA Marketing fifth in the CMA Agency League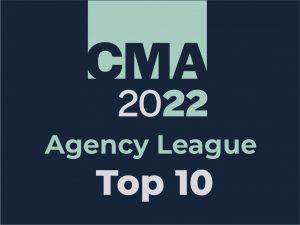 The Construction Marketing Awards Agency League has been updated to include the latest wins from the December 2021 instalment of the awards.
MRA Marketing continued to hold a firm place among the top ten agencies nationally following its latest win, and are now fifth in the table.
The CMA Agency League looks at a rolling four-year window of results from the Construction Marketing Awards.
The full agency league list can be viewed on the CMA Awards website.