Merchants expect a stronger market in 2020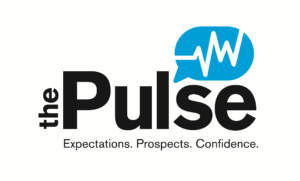 The Pulse, MRA Research's temperature-check on builders' merchants' confidence and prospects, is now in its seventh month. Starting in May 2019, we talk to a representative sample of merchants every month to track expectations. While news headlines change on a daily basis, the consistency of monthly tracking reveals some underlying trends for today's market and economic climate.
By the time this survey in published, we will know the result of the election and with luck the new Government will know where it's heading and be able to get there. However, in this latest survey of The Pulse, carried out at the beginning of November, political turmoil was taking its toll on expectations. Nonetheless, merchants are confident looking six months ahead.
Sales expectations
Merchants' sales expectations dropped significantly in November with a net -4% forecasting a fall compared with October. See Chart 1.  Expectations for November were weak across the board except for a net +10% of small branches and +11% of independent stockists expecting to sell more.
Sales expectations year-on-year remain positive however, but are weakening. A net +15% forecasted better sales in November compared with the same month in 2018. See Chart 1. While mid-sized branches (net +34%) and small branches (+10%) expected to see more sales in November, large branches (-19%) anticipated a fall.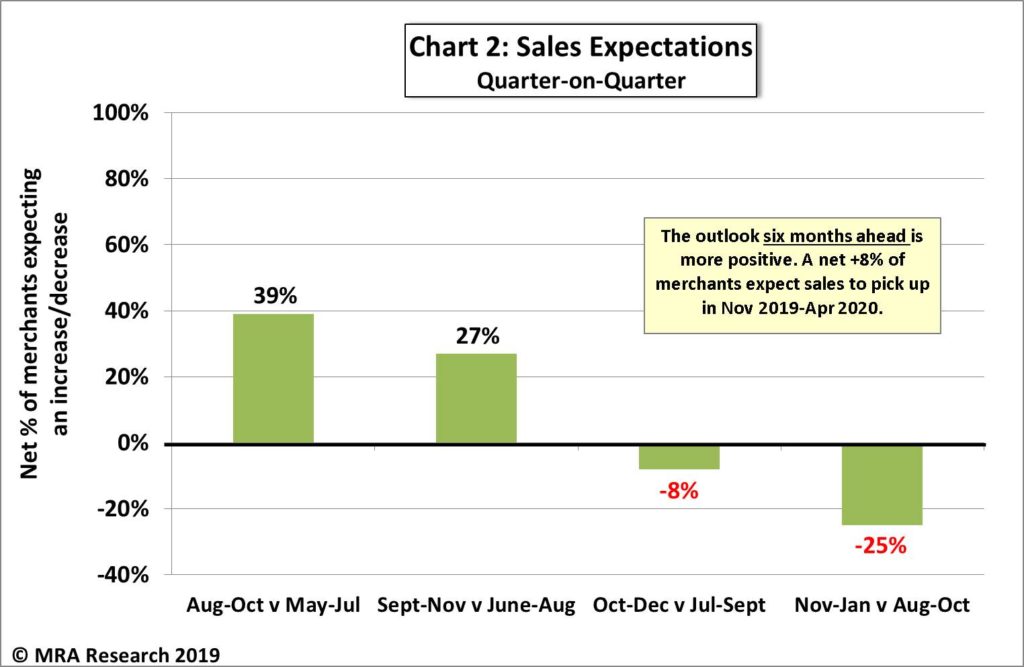 Looking three months ahead, Nov 2019-Jan 2020, a net -25% of merchants are forecasting lower sales compared with Aug-Oct. See Chart 2. Expectations are weak across merchants of all sizes and regions, but particularly among large merchant branches (net -56%), and merchants in Scotland (-46%) and the North (-41%).
Looking six months ahead, however, merchant expectations are more positive. A net +8% of merchants expect sales to pick up in Nov 2019-Apr 2020 compared with the previous six months (May-Oct 2019).
Market confidence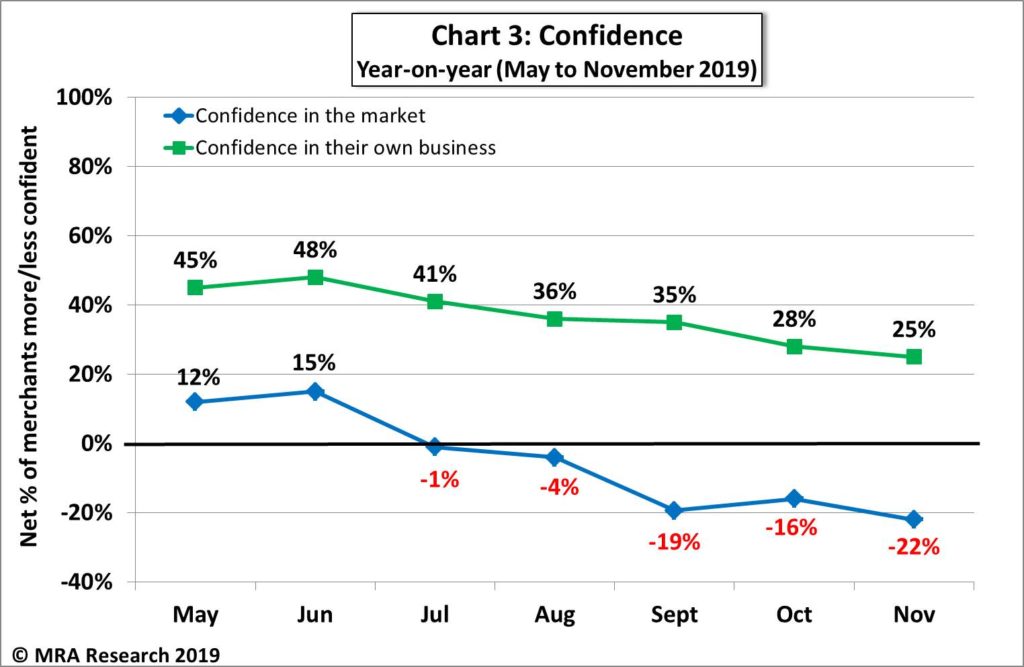 A net -9% of merchants were LESS confident in November than October. But this was a marginal improvement on the October survey (-13%).
Year-on-year, a net -22% of merchants were LESS confident in November than the same month last year. See Chart 3. Merchants cited uncertainty around Brexit and politics hitting market confidence and consumer spending as the main reasons.
Business confidence
In contrast, merchants' confidence in their own business is holding up well with a net +29% more confident in November than October. Year-on-year it's similar, with a net +25% of merchants more confident. See Chart 3.
Problems affecting merchants
Every quarter, merchants report on the main problems affecting their business in the last month. The top three problems mentioned in November were squeezed margins (79%), price cutting in the market (71%) and online competition (64%). The number of merchants mentioning squeezed margins and price cutting was up by 10% on the previous quarter. Supplier prices (55%) and lack of confidence in the market (54%) followed, with 16% more merchants mentioning the latter in the November survey.
Single biggest problem
Just over a fifth of merchants mentioned squeezed margins as their single biggest problem in October, closely followed by online competition (20%).
Most important challenges for construction
In a separate question in November, on the three most important challenges the construction industry faces today, merchants listed Brexit (60%), increased competition (32%) and price increases (29%).
The Pulse is a monthly trends survey that tracks builders' merchants' confidence and prospects over time and is produced by MRA Research, the market research division of MRA Marketing. Find out more here and look out for the next report in the January edition of PBM!
You can now subscribe to receive The Pulse directly in your inbox each month. Sign up to The Pulse.