The changing face of distribution
The Covid-19 pandemic has affected the building products distribution market in a multitude of ways – some of them surprising. In a new blog series, we explore the distribution trends emerging post-Covid and reflect on what they might mean for the industry.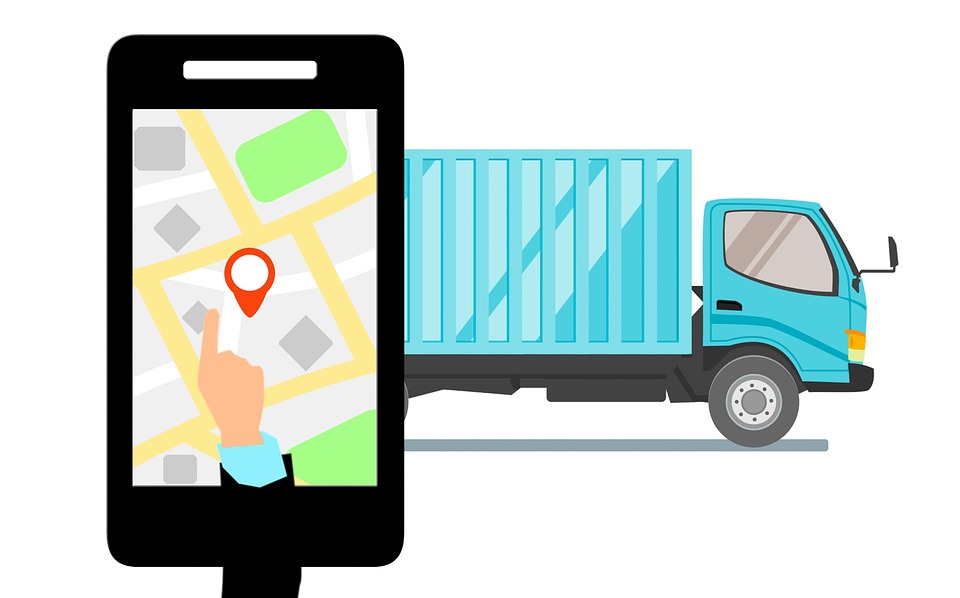 Every once in a while, an industry goes through a watershed moment, bringing irreversible change which affects its future direction. The start of the ongoing pandemic can be considered such a moment. To what extent the changes happening now will become permanent remains to be seen, but the length of time Covid-19 has been with us – and the fact that it is likely to remain a threat for some time – indicates that at least some of these changes are more than just a temporary reaction.
To start with, the pandemic sparked an almost instant change in customer behaviour and has fundamentally affected how some distributors serve their customers. The introduction of restrictions and the closure of branches and showrooms during critical times led to a switch from branch-based transactions to increasing online activity, both for delivery and collection at the branch.
Though the merging of the different distribution channels was already happening, the lines between trade and DIY channels blurred as people were discouraged from travelling outside of their immediate area. More tradespeople bought from DIY stores while more consumers bought from local merchants.
During the pandemic, we also saw a reversal of the previous trend for getting tradespeople in to do the work and a swing back towards DIY, particularly among the younger demographic, as lockdown projects were shared widely on social media. To what extent this continues as the country opens up remains to be seen.
Some distributors have done better than others over the past year, as companies were committed to very different strategies, chosen early on in the pandemic. Many regional merchants remained open for business while the nationals tended to focus on cutting costs and reducing risk. With a firm local focus, regional and local merchants also picked up more DIY business.
Companies that already had an established online presence with a transactional website had a head start. Offering click-and-collect (or email/call-and-collect) was crucial, so having the right product in the right place, at the right time, became key. Reviewing the role of each branch or store within the network and optimising logistical flows is perhaps even more important now than at the start of the pandemic as supply shortages and delays continue to cause availability problems.
The steep increase in online activity meant that being visible – and being able to compete – online also grew in importance. Harnessing data and tracking online behaviour and search patterns helped distributors understand their customers better and target messages more effectively.
The closure of showrooms for part of the year became a catalyst for innovation, with new services like online showrooms, 3D design tools, online brick matching and branch walkthroughs developed and launched. It gave distributors a reason to consider the future role of bricks-and-mortar showrooms within branch networks and an opportunity to test new ideas.
In many respects, the change seen during the pandemic has simply been an acceleration of existing trends. The use of click-and-collect and online ordering was already growing, regional merchants were already doing well, national merchants were already re-focusing on trade customers and expanding stock levels and distribution capacity; and builder customers were already becoming more demanding in terms of ordering, delivery and service.
These trends are partly driven by a generation change; another indicator that changes are unlikely to reverse. It will be interesting to see what the 2021 census reveals. Data from the 2011 ONS census showed that the number of construction workers aged 45 and over had increased by 13% since 1991, with non-UK nationals making up the majority of younger workers. Other recent data suggests those aged 50+ now account for a third of workers in the building trade.
Younger tradespeople have grown up with technology and buying online. They tend to have lower expectations for personal service, but higher expectations when it comes to ease of ordering, price transparency and speed of delivery. However, during the pandemic, the take-up rates among older age groups in terms of mobile devices, internet usage and technology in general also accelerated rapidly as it was the only way to connect face-to-face with family and friends during lockdown. The share of adults that own a smartphone in the UK rose to more than 99% of 16-24 year olds and more than 70% of 55+ year olds during 2020.
Prior to the pandemic, the market was already going through structural change and had seen significant levels of M&A activity. Most national merchants were re-focusing on key segments and core activities and were selling off peripheral or underperforming divisions, while some regional merchants, including Huws Gray, Lords, Grant & Stone and MKM, have continued to expand through the pandemic. Already leaders in click-and-collect and with a mix of trade and consumer customers, Screwfix and Toolstation have done exceptionally well and are continuing to expand.
Throughout the year, work on improving standards for building product information and implementing best practice has continued. If anything, Covid-19 and the sudden acceleration of online alongside the increasing use of the internet for gathering and comparing product information has meant the need to achieve industry-wide harmonisation of product data and internationally recognised unique identifiers is more urgent than before.
Finally, the pandemic and the switch to online has led to an increasingly competitive marketplace, as it has opened the door for pure-play online distributors, and also manufacturers, to sell directly to both trade and retail customers. To stay competitive, distributors need to recognise these changes and widen their perspective to look beyond their traditional channels, including the retail space. Online is here to stay; tradesmen customers have had access to branches during the pandemic since the end of the first lockdown, yet many have continued to order online.
Change is happening across all levels of the supply chain. Do you have a good understanding of how Covid-19 has impacted on your suppliers and competitors, or how your customers' businesses, priorities, needs, buying behaviours or preferences have changed during the pandemic? We could ask them for you.
This is the first in a series of blog posts about the changing distribution market for building products.