Construction Research Roundup – August 2021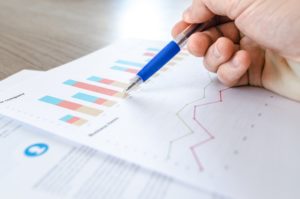 Despite the impact of both material and labour shortages on the construction sector, the construction market is performing above expectation, and confidence remains high. We've taken a look at the latest research reports and construction related news released over the last few weeks.
Construction activity show signs of weakening – or is it?
The latest IHS Markit/CIPS construction purchasing managers index (PMI), which covers July 2021, recorded the slowest overall increase in construction output since February, and the report concludes that the recovery in UK construction activity has lost momentum. But that's not necessarily the full picture.
Registering 58.7 in July, the index was down sharply from June's 24-year high of 66.3, with the rate of expansion the weakest since February for both housebuilding and commercial building work, while civil engineering growth also slowed. Staff and material shortages were said to be amplified by a lack of transport availability, port congestion and Brexit trade frictions. Data from the Royal Institution of Chartered Surveyors (RICS) also showed skills shortages, in particular for bricklayers, carpenters and quantity surveyors are affecting construction activity.
But although growth rates fell in July, construction output is strong and the PMI index remained well above the 50.0 no-change threshold. It is also the summer, and with the country opening up, people are able to have a holiday (albeit a UK one) for the first time in over a year. It's true that factors on the supply side are likely constraining growth, but aside from a small amount of anecdotal evidence, there is no indication of demand waning; rather the opposite.
The economy is recovering, and so is the construction industry
The economy is seeing rapid recovery following its biggest fall in output in more than three centuries during 2020. According to the OECD economic outlook, UK GDP is projected to grow by 7.2% in 2021. The rate of inflation in June 2021 was the highest for nearly three years, though inflation also saw a slowdown in July to the government's target of 2%.
August data from the Business insights and impact on the UK economy report, which is published by the ONS and is based on responses from the voluntary fortnightly business survey (BICS), showed that between 12th July and 25th July 2021, the average proportion of the workforce on partial or furlough leave among construction businesses was only 1.2%.
June data from Monthly Statistics of Building Materials and Components showed an overall rise of 14.7% compared to June 2020, but some sectors are seeing much higher rises – imported plywood saw annual inflation of 66.6%, for example. It is easy to assume that price growth is the main reason for buoyant value sales, but volume growth is exceptionally strong too. Inflated prices is not just affecting building materials, it's having an impact on most product sectors, and in particular on imported products.
Consumer confidence is strong, but more people are saving
According to the latest GfK Consumer Confidence Index, consumer confidence remained steady in August at -8, down from -7 last month, against a backdrop of rising house prices and cooling headline inflation. Although it is a minus figure, it shows a significant improvement on August last year, when the overall index was at -27.
GfK says the key difference in sentiment between July and August was a sharp increase in the motivation to save, which was up five points to +25. The rise in the savings index cancelled out a five point fall in the purchase index, suggesting more consumers are saving for the future rather than spending their money. However, the measure of 'intention to make a major purchase' was at -3 – a major improvement on last August's figure of -25.
This could be good news, as a report released by Yorkshire Building Society this month suggests Britain is facing a £371bn savings shortfall. The figure is the difference between people's current savings and the amount they say they would need to feel financially secure. We are seeing a polarisation effect; while some people have been able to save extra cash during the pandemic, many people have also been made more financially vulnerable.
Online spending hit record high
Adobe's Digital Economy Index, which analyses online transactions, shows that UK consumers spent a record £10bn online in the month of July – the highest monthly spend in 2021 so far, and the most spent in July, ever.
According to the report, this brings the UK's year-to-date online spending to £64.9bn. Spend is up 18% year-on-year and 56% compared with the same period in 2019, indicating online shopping habits are here to stay even though the country is opening up.
Data from Kantar shows many British consumers have been returning to pre-pandemic grocery shopping habits as stores have reopened. The data, which relates to the 12 weeks to 8 August, shows that just over 20% of households bought groceries online – the lowest level since October last year. However, it also shows that a large share are sticking with online grocery shopping and are ordering more regularly.
Kantar uses Ocado, which saw its first decline in sales on record (-0.7%) in the month, to illustrate the slowdown in online sales, but there are other forces at play too. Since the start of lockdown, competition has intensified. Ocado was the go-to site for online grocery shopping before the pandemic, and along with the grocery multiples and food/recipe box suppliers, it saw a huge rise in demand. However, it didn't respond to demand fast enough, forcing its regular customers to go to competitors. The pandemic also coincided with a switch of main supplier to Marks & Spencer, which resulted in Ocado offering fewer products, at higher prices.
The performance of individual businesses is a reflection of their response to the pandemic, and this will be mirrored in other sectors, including construction and home improvement.
Record-breaking sales for builders merchants
Returning to building and construction, the latest Builders Merchants Building Index (BMBI) reports that the country's builders merchants hit their best quarter ever since the start of the index. Total value sales for Q2 were up 24.1% on Q1 – on two fewer trading days – and June was the strongest month ever, with sales 11% higher than in May.
Year-on-year, total sales Q2 sales were up 96.0% on Q2 2020, and compared with 2019 – a more normal pre-Covid year – sales were up 20.3%. Two of the weakest categories during the pandemic are now seeing strong recovery as pent-up demand for internal categories starts to catch up with external categories; Tools had the highest year-on-year increase while Kitchens & Bathrooms also reporting substantial growth.
But it is the Landscaping and Timber & Joinery sectors that have been the strongest throughout the pandemic. Merchants' sales in these sectors have been boosted by a combination of price rises and a marked increase in home improvement activity and work to add and improve existing space, both indoors and outdoors. In June, Timber & Joinery Products recorded its highest ever BMBI monthly sales (+57.5%), despite continuing material shortages.
Our homes are a bigger climate threat than cars
Lastly, research by the National Housing Federation (NHF) has revealed that England's homes produce more carbon emissions each year than all of the country's cars. While the country's 25 million homes produce 58.5 million tonnes of CO2 every year, 56 million tonnes are emitted by all cars currently in use in England.
The NHF says the emissions from homes are due to a combination of a high share of gas central heating and poor insulation, meaning heat easily leaks out of houses and more gas is required to keep them warm. So the average household in England is currently producing more CO2 every year just by living in their home than they are by driving.
This illustrates the size of the task to achieve climate change targets, and highlights the urgency with which energy efficiency in homes needs to be tackled. As Kate Henderson, chief executive of the National Housing Federation says in their official release: "If we don't start making serious progress on decarbonising and retrofitting our homes, we won't achieve the government's target of net-zero by 2050".