The changing face of distribution: Shuffling the pack
The building products distribution market has gone through significant change over the past few years – not least since the start of the pandemic, which brought many challenges as well as unexpected benefits. The structure of the market is changing rapidly; it is hard to keep up with all the M&A activity and deals in the merchants' market at the moment. So who is buying who – and why?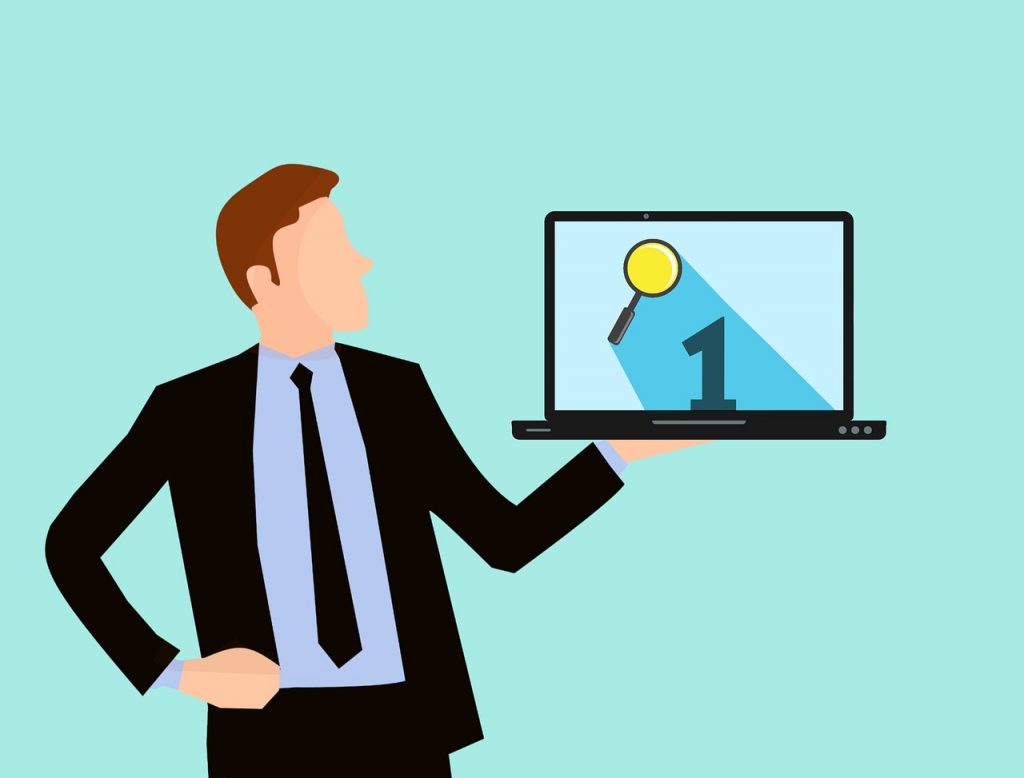 Covid-19 had a number of major impacts on the building products distribution market. There was a rapid switch to online sales with both click-and-collect and home delivery as branches were forced to close or reduce opening hours, and for a sector with generally low penetration of online sales, this was significant. In addition, the lines between trade and DIY channels became increasingly blurred as people were initially unable to travel outside of their immediate area.
As a result, the competitive landscape changed considerably. Since the initial lockdown period, we have seen a boom in the sales of building products, particularly for domestic RMI and DIY projects, and so far, there has been enough demand for everyone to do well, though this has the potential to change once the market calms down. But the market was already changing before pandemic and many of the current forces were already at play.
In the builders' merchants' segment, the nationals had taken share over many years, but their growth peaked in 2018 and has been slow since, as market conditions became less favourable. There remained, however, significant opportunities for growth and modernisation in the largely traditional merchant segment across many areas including branch and transport networks, digitalisation and online presence.
Some of the trends seen over the past few years in the merchants market include:
Increasing investment as well as private equity involvement
Nationals reducing branch networks/consolidating operations
Nationals selling off non-core brands and returning to general merchanting
Regionals widening their reach and expanding through acquisition
Nationals & those targeting DIY customers testing a range of store formats
Smaller regionals and locals acquiring specialists, adding a timber/civils/plumbing branches to their network.
Recently, a key feature of the merchants market has been the interest it has attracted among private equity investors. The is likely partly to do with underinvestment in the sector previously, and the potential this offers for growth and return on investment, which was probably higher than in sectors such as retail even before the pandemic. The B2B nature of the sector also has the potential for high profit margins.
The largest merchant groups have been investing and trying out new concepts for many years with mixed success. The market had become polarised, with most national merchants focusing on consolidating and restructuring in order to streamline operations, develop a multi-channel offer and focus on core segments rather than expansion, while many regional merchants have instead expanded their branch networks and targeted new geographies and customer groups.
Both Wolseley and Travis Perkins have closed significant numbers of branches in the past three years. The exception is Screwfix, which has continued to expand and has seen its turnover double from £1bn to £2bn over the past five years. It recently announced it aims to increase the total number of outlets to over 900 in the UK and ROI, up from the previous target of 800.
The national merchants are restructuring
The recent spate of major divestments, mergers and acquisitions in the building products distribution sector illustrates these trends.
In July 2021 Saint-Gobain sold its Graham Plumbers' Merchant business to competitors UK Plumbing Supplies, who would take the majority of its branches, with the rest being bought by Wolseley. Graham had around 130 branches and had been part of the Saint Gobain group since the early 2000s.
Earlier in the year, Travis Perkins had agreed the sale of its plumbing & heating distribution business to a private equity firm. The deal with HIG Capital for its £1bn revenue P&H operation was part of the group's strategy to simplify its portfolio, and followed on from the demerger of Tile Giant in 2020 and Wickes in April 2021 with Wickes returning to the stock market after a 21 year break. The group had also taken a decision in June 2020 to close 165 general merchanting branches, representing around 8% of its branch network, ahead of an expected recession following the Covid-19 pandemic.
The sale of the P&H business – including PTS and CPS, which together have more than 350 branches across the UK and Ireland, alongside specialist online outlets The Underfloor Heating Store, Direct Heating Spares, PlumbNation and National Shower Spares – was finally completed in early October.
Leading Irish building materials group Grafton Group also recently revealed it had agreed a deal to sell its traditional merchanting business to Huws Gray. Under the deal, Huws Gray will buy Buildbase, Civils & Lintels, PDM Buildbase, the Timber Group, Bathroom Distribution Group, Frontline and NDI, which comprise approximately 200 merchant branches and has a combined turnover of more than £800m. Grafton said of the deal that it was in line with their "strategy of deploying our capital resources towards higher growth potential businesses offering superior returns."
Grafton also disposed of Online Home Retail, which operates the internet-only bathroom retailer Plumbworld, in 2018, and Plumbase, which was sold to UK Plumbing Supplies in October 2019. However, Selco Builders Warehouse and a number of UK-based specialist distribution and manufacturing brands will remain within the Group. Grafton also bought AVC (Stairbox) Ltd, a manufacturer and distributor of bespoke wooden staircases, in 2020.
Until recently, Wolseley UK was owned by Ferguson plc, but it was sold to a US based private investment firm in January 2021. The number of branches has decreased from 737 in 2016 to 542 in 2020 as part of a strategic decision to reduce the branch network, but Wolseley UK still generated revenue of £1.35bn in 2020. Key aspects of its strategy are to invest in more disciplined category management, to define a clearer range of products, and to reconfigure its supply chain infrastructure.
Regionals & Independents are expanding
While the nationals have been consolidating, many regionals have done the opposite. Regional merchants that have taken market share include Huws Gray, Lords Group, Grant & Stone and MKM. 'Big Box' type merchants with a strong e-commerce offer, such as Builder Depot, have also grown and Selco has continued to open new branches despite the uncertain outlook. As a result of this activity, there has been a reshuffling of the leading merchant companies this year.
Huws Gray said online sales more than tripled in 2020 as a direct impact of Covid-19, and has made a number of acquisitions recently. Supported by private equity funding from Blackstone, it has pursued a strategy aimed at strengthening its presence in the North West and the Midlands since 2018. Having made more than 10 acquisitions between 2018 and 2020, it continued its expansion programme throughout the pandemic and recently made its sixth deal of 2021.
In July 2021, Huws Gray announced it had agreed to acquire the GB Merchanting businesses from Grafton Group plc comprising approximately 200 merchant branches and 3,500 people for a value of £520 million. This would  mean doubling its branch network and significantly expanding its geographical footprint – and creating the country's largest independent merchant group. The deal is considered to be the biggest of its kind in the industry to date and is subject to regulatory approval by the Competition and Markets Authority. The process is expected to close in the first quarter of 2022.
Grant & Stone was a family-run business until a management buyout in November 2019 which saw private equity firm Cairngorm Capital partner with its existing management team. In early 2021, it made a number of acquisitions, including CRS Building Supplies and RGB, creating the largest independent builders' merchant group in southern England. In addition, Independent Builders Merchant Group (IBMG), also owned by Cairngorm Capital, has made a number of key acquisitions since 2018, including Parker Building Supplies.
In September 2021, Cairngorm announced it was merging the Grant & Stone Group with IBMG to create a builders merchant group with 123 branches, 1,700 employees and revenues in excess of £500m. The new group extends from Cornwall to Kent and comprises builders' merchants, electrical wholesalers, plumbers' merchants, kitchen and bathroom showrooms, roofing merchants, a timber processing site, and a dedicated ecommerce business. The group will be known as Independent Builders Merchant Group (IBMG) although the individual brands of the acquired companies are being kept as trading names. Cairngorm Capital said the merger created "a solid platform for continued growth, new market entry and further M&A activity", so it clearly has ambitions for further growth. Three more acquisitions were bolted on in October;  plumbers' merchants DW Burns, Sussex Plumbing and Perrys Builders Merchants.
London-based merchant group Lords is also on the acquisition trail, and commenting on its H1 results the company said its acquisition pipeline remains strong. Its latest acquisition in 2021 took the group south of the River Thames for the first time. It became publicly listed on the AIM in July this year, and its listing generated significant amounts of investor interest. Turnover is approaching £300m and the group aims to be become a £500m distributor group by 2024 as it grows its national presence.
Online builders merchants CMO Group also became publicly listed on the AIM on the London Stock Exchange in July this year. The company recently entered the plumbing and heating market with the acquisition of JTM Plumbing to complement the company's portfolio of other online 'superstores' selling roofing, windows, doors, insulation and drainage. A tiles superstore was also created following the company's acquisition of Total Tiles in December 2020.
MKM is owned by private equity firm Bain Capital, though MKM's management team also retains a significant shareholding. Having added 10 locations to its network in 2020, it opened its 80th branch in March 2021 in Wallingford, Oxfordshire and has plans to open another 15-20 branches this year. Whilst the company remains predominantly regionally based in the North and Scotland, with only a handful of branches in East Anglia and the South, MKM aims to become a national merchant.
UK Plumbing Supplies is the fast growing umbrella company for a number of  plumbers merchant brands acquired in the last few years, including Willbond, HPS and Plumbase – and more recently also Graham.
Competition is increasing
It's not just the merchant sector that is seeing a reshuffle, the entire distribution market is undergoing change. Suppliers are increasingly targeting contractors directly, boundaries between retail and trade channels are becoming less clear, fixed prices are more widely implemented, while the online channel has allowed products to be supplied from anywhere with short lead times.
Over the past ten years, the market has become more competitive. In particular, the growth of click & collect/convenience outlets such as Screwfix and Toolstation have been dramatic, but online specialists have also taken share, as have online generalists such as Amazon and Ebay, which are mostly consumer facing but can supply imported products at a fraction of the price.
A number of other online platforms with a particular focus on building and home improvement are also emerging. A recent announcement confirmed the UK was the fastest growing market for leading European online platform ManoMano, for example. The French-owned group has ambitious plans for further growth.
Most bricks-and-mortar distributors now have an omni-channel offer. Merchants, which have traditionally focused on heavyside products, have sought to increase their share of the lightside market, while DIY retailers are now competing for trade customers. Many merchants, like a rejuvenated B&Q, are rediscovering the attractions of DY as a new generations gets the point and the DIY habit. Meanwhile B&Q has been rolling out its Tradepoint trade counters, and Amazon is also targeting the trade segment.
However, the customer bases they target differ, and trade customers have different wants and needs as well as a high degree of branch loyalty, with tradesmen often reluctant to move away from what they know and trust. There are two conflicting trends at play – a trend towards wanting a one-stop-shop and single sourcing among smaller contractors for entire projects, and a trend to compare prices and 'shop around', with other channels used for spares or one-off smaller purchases.
Instead of investing further branches, the national merchants DIY multiples and more agile merchants have invested in IT systems, ecommerce digital solutions and logistical operations, and have been acquiring businesses that can help it advance its digital service offering and compete effectively in the longer run. In November 2020, Kingfisher acquired NeedHelp, one of Europe's leading home improvement services marketplaces, for around €10 million. Travis Perkins acquired Easy Price Pro and Pro Estimating services in late 2018.
The post-pandemic merchant market
Given the challenging economic and market conditions created by the Covid-19 pandemic, competition within the market is likely to intensify. In particular, the growth of the pure-play online segment and the number of businesses now with access to private equity finance or share capital could lead to a real sector shake-up over the next few years.
Although the involvement of private equity backers doesn't necessarily change the structure of the market, it is significant. It means more investment and expansion, but also higher expectations –investors want a quick return on their investment, meaning there is pressure to achieve rapid growth. The money is available and more players are reaching outside their traditional geographic areas and going for it with the encouragement of ambitious investors.
Some of the larger businesses will be stronger, but as a whole, the market is consolidating as independents are being bought up. Inevitably, multi-branch operators merging will lead to the rationalisation of branch networks and the closure of branches in duplicate locations. On the other hand, there are many merchant groups without the finance that are doing well and have been content with steady trading and moderate growth each year.
What will we be left with once the private equity companies have been and gone? That remains to be seen, but in the short term it should help drive improvements across the sector, including the development of omni-channel selling, and help increase its competitiveness against other channels in an increasingly crowded marketplace.
It will be interesting to see how it develops once market conditions start to normalise. Expanding and opening new branches may bring sales growth, but it is not the same as success. Creating a group out of a number of separate, and in some cases competing, already existing branch networks will bring many challenges.